Posted by EverBlock on Sep 8th 2020
Case Study: School Walls, Dividers & Classroom Partitions For Reopening
Client: The Heschel School – New York, NY
Challenge: The Heschel School needed to create additional classrooms for cohorts of 10 people with limited space and a time constraint as schools reopen in September.
Goals: The school wanted to install dividers and safety measures that would allow them to meet CDC and School Reopening guidelines. The Heschel School needed custom, reusable structures that would allow them to easily utilize the full capacity of limited space in an urban building setting.
Concerns: The school wanted to ensure that modular wall panels could be dismantled easily, stored, or moved and rebuilt in alternate locations or as needs change.
The Solution: EverPanel® Modular Wall System.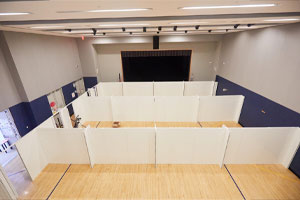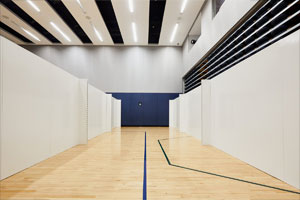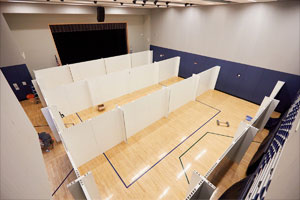 Summary: The Heschel School, which teaches Pre-K through 12th grade in NYC, needed a simple and palatable solution to reopen their school building with safety in mind this Fall.
Schools all around the country were hit hard by the Coronavirus pandemic. Teachers and families are faced with a challenging back-to-school this year as many schools have yet to master social distancing protocol. The Heschel School recognized this and with minimal time before the year started, they knew they needed an easy, quick, and sanitary solution. The EverPanel modular wall system provided that solution.
One of the greatest challenges facing Heschel was a challenge many urban areas are familiar with: limited space. In order to fulfill the CDC and State school re-opening guidelines by September, Heschel needed to rethink their building layout and classroom floorplans. They needed a product that could be reconfigured, repurposed, and easily installed to maximize their space and maintain social distancing.
Once the final panels were installed, Heschel's student capacity increased. EverPanel enabled them to create the space that they required and safely reach the needs of 50 additional students daily, all while maintaining CDC guidelines and keeping families and staff members safe.
Takeaways:
EverPanel walls require no tools or heavy construction, eliminating the mess and fuss associated with traditional construction.
EverPanels are installed quickly and easily making them an incredibly time-efficient investment.
EverPanel is free-standing, allowing dividers to be used in any size space without being fastened to another existing wall.
EverPanels can be reconfigured, reused, and repurposed time and time again making them sustainable for school buildings.