Posted by EverBlock on Apr 10th 2020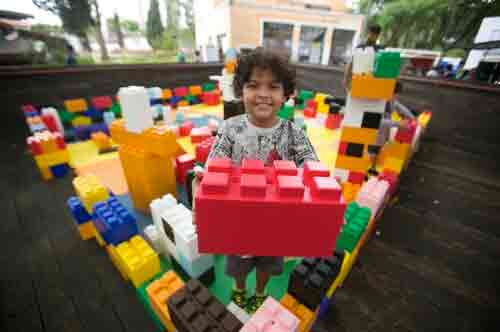 Client: The Heschel School - New York, NY
Challenge: The Heschel School was looking for a unique way to teach middle schoolers STEM principals in a fun and unique way.
Goals: To engage students through hands-on-learning and to promote creativity while developing critical thinking skills, problem solving skills, and out-of-the box thinking.
Concerns: The school wanted to ensure that blocks could be stored on-site in the classroom as space was limited.
The Solution: EverBlock® Modular Building Blocks.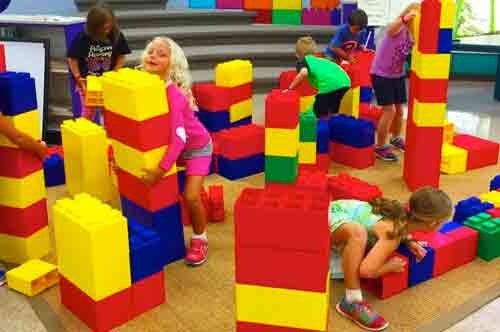 Mary Beth Burns reached out to EverBlock President, Arnon Rosan, about getting blocks for her classroom at The Heschel School, a private school in New York City. She had heard about the life-size modular building blocks from various online sources, as well as saw teacher requests for funding from donors on the Donors Choose platform to purchase EverBlock Kid's Play Pack - 50 Mixed Blocks and Classroom Play Packs.
Summary:
Mary Beth envisioned using EverBlock for hands on learning exercises that could also promote teamwork and problem solving, and to encourage students to explore basic science and engineering concepts such as balance and symmetry. EverBlock could also help her class develop finer motor and spatial skills as well as learning computational and basic math skills.
The school purchased several EverBlock Bulk Pack & Free-Play Sets to have at the school, and these were stored and stacked under the perimeter desks, so that they did not interfere with normal classroom movement and activities.
Mary Beth typically begins by putting the EverBlock 3D Virtual Builder on the smart board so that students can visualize and play with a design prior to building it. The class discusses things like support bases, staggered brick patterns, and other concepts that ensure that the built structure and design can be self-supporting, stays connected and is feasible to build.
Once the design is formalized, she prints out instruction sheets (layer by layer) that the 3D Virtual Builder provides and hands these out to her students to help them with constructions. This method has taught the students the important skill of reading and following technical instructions as well as team work and collaboration.
It is always an exciting moment, when students build what they have visualized in the 3D Virtual Builder and see the fruits of their work materialize.
Depending on the class age, level and capabilities, the complexity of builds can be adjusted.
When class is done, the students can either leave their construction in place for viewing by other classes or the blocks are disassembled, stacked in neat short stacks and placed back under the perimeter desks.
After the success of the first two Play Packs, the Heschel School has since ordered several additional Play Packs, thus expanding the number of blocks on-hand for projects and allowing for some designs to remain built (for viewing), while still having free blocks for classroom work.
Takeaways:
EverBlock is a tool for teaching STEM principles in schools (Science, Technology, Engineering, Math).
EverBlock stores compactly in a classroom and can be broken down into stacks that fit under desks, in closets, or in the corner
EverBlock is a unique way to engage students and teach collaboration, teamwork, creativity, problem solving, and basic engineering principles.
Classrooms can add to their collection of blocks each year, as budgets permit.